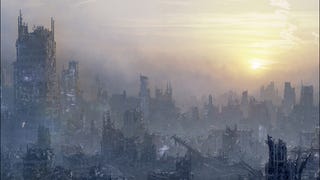 Night Shade Books has published some of the coolest books of the past several years, but it's also run into financial difficulties. Now Night Shade is trying to sell out to two other entities, in a deal that authors and agents have criticized. We talked to the prospective buyers, and they explained their side of…
We were afraid of this. Now that Night Shade Books is being sold off, this means a premature end to Eclipse Online, the online magazine started by Jonathan Strahan as a continuation of his acclaimed Eclipse book series.
Yesterday, we reported that Night Shade Books is being sold, and some authors aren't happy with the terms they're being offered as part of the sale. We reached out to Night Shade Editor in Chief Jeremy Lassen for comment, but didn't hear back from him in time for our deadline yesterday. Now Lassen has sent us a…
Night Shade Books is a small press that's quickly getting bigger. Known for edgy novels, they've also published heavy-hitters like Iain M. Banks. And editor-in-chief Jeremy Lassen thinks his press fits perfectly into a future of videogames and online bookstores.