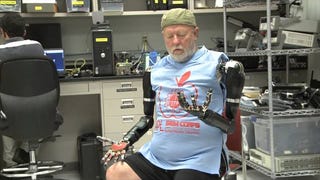 Great news, everyone! We're one step closer to the Ghost in the Shell future we've been promised since 1995. Leslie Baugh has become the first shoulder-level double amputee to receive a pair of robotic arms. And the best part is, they're mind-controlled.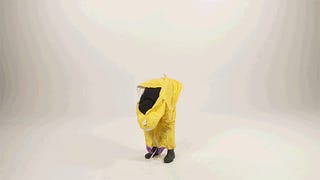 Hazmat suits are great for keeping you safe from pesky things like ebola, but there's one difficult part that you just can't avoid: You have to take that suit off at some point. Infecting yourself (or others) with the very suit that's been protecting you is a real danger, which is why Johns Hopkins developed this…
In this cheeky little video, PhD at the Johns Hopkins University Laboratory for Computational Sensing and Robotics use their high-tech da Vinci Surgical System to rig a game of Operation. It's also pretty good at sewing footballs and peeling grapes.