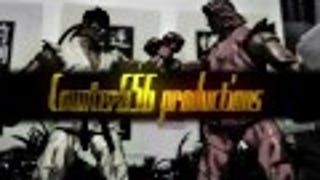 Real life fights are painful and destructive! And video game fights are usually frustratingly difficult. So instead, watch this incredible stop-motion animated bout between Ryu and Ken. It almost feels like you're getting kicked in the skull.
Jeopardy's prodigal son, Ken Jennings took some time to discuss his intimate encounters with Watson, the IBM-Supercomputer-cum-Jeopardy-whiz. In an interview with NPR, Jennings proclaimed, "Watson is the only Jeopardy contestant I've Ever Been inside."
You may have heard about IBM's Jeopardy-playing Watson supercomputer. You may have also heard about its practice match against human Jeopardy superstar Ken Jennings. But it's not until you watch the bloodbath that you finally get it. We're doomed.