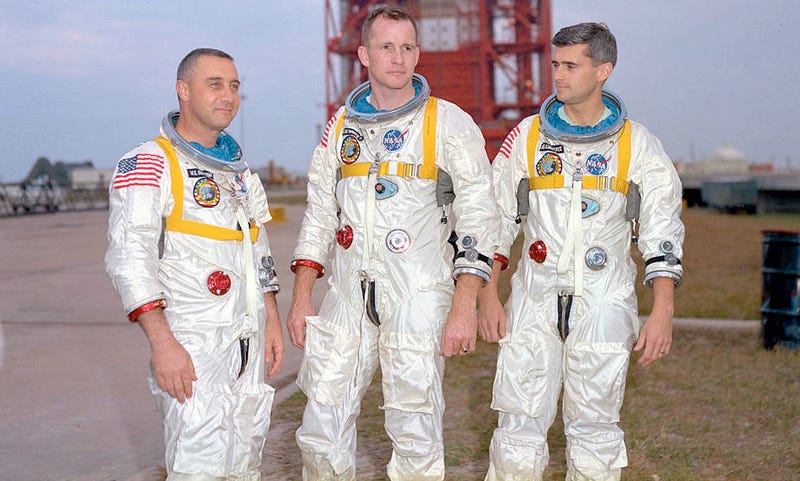 On January 27th, 1967, three NASA astronauts—Roger Chaffee, Virgil "Gus" Grissom, and Ed White—perished in a fire that erupted in the Apollo 1 command module during a preflight test. Though it was set to be the first crewed Apollo mission, the craft never made it off the launchpad. The tragedy, which took place 50…
All signs are pointing toward deadly hurricane Matthew slamming directly into Space Coast—home to Kennedy Space Center and Cape Canaveral Air Force Station—on Friday. If that unfortunate prediction comes true, it'll be the worst storm to hit the iconic Florida spaceport since it was built in 1962.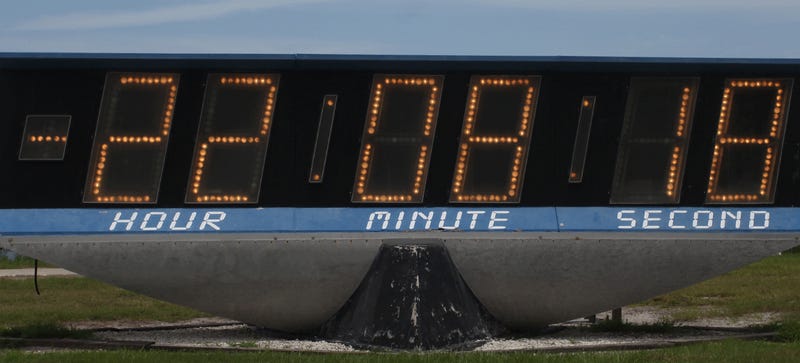 A few days ago every space enthusiast got sentimental when, after 45 years of operation, the iconic countdown clock at NASA's Kennedy Space Center's Press Site was disassembled for removal. Perhaps more than any other piece of equipment near the launch site, the countdown clock was a piece of history.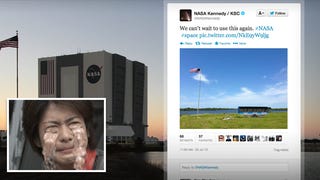 NASA Kennedy Space Center just posted a photograph of their—now dead—main countdown clock with the following text:"We can't wait to use this again." I imagine all their employees looking at it every day and tearing up. I know I would. If that's not sad, I don't know what is.
Ever since NASA started wrapping up its space shuttle program, it's had a lot of extra gear on its hands. The shuttles were sent off to retirement and other assorted equipment was cleaned out of the garage. Now NASA's game to lease or sell some of the infrastructure that's still hanging around at the Kennedy Space…
We promise today isn't going to be all about space, but this was just too cool to pass up. NASA recently unveiled Google Street view for the Kennedy Space Center in Florida, in recognition of the launch center's 50th anniversary. Comprising 6,000 panoramic views of the KSC facilities, this location is Google's…
In honor of the Kennedy Space Center's 50th anniversary, the Google Maps team has just added something very cool: an all-access pass to the KSC. You can now take a Street View walk through rooms you'd never have access to without some serious security clearance.
For the last several days, Space Shuttle Discovery has been preparing for one final flight. Tomorrow, weather permitting, Discovery will make the trip from Florida's Kennedy Space Center to the Smithsonian's National Air and Space Museum's Steven F. Udvar-Hazy Center in Chantilly, VA from atop a repurposed Boeing 747…
With the launch of STS-135 today, the US Space Shuttle program will end with a whimper. To celebrate the shuttles' service to both our nation and the sciences, the NASA Space Shuttle Manual by David Baker discusses the launch of the very first, Columbia.
Forget about the Lego Airbus A380 and the Lego Death Star, because this video will show you the mother of all Lego models: the 750,000-brick Kennedy Space Center. Using 1,506 square feet, it took 2,500 hours to build. It includes a 6.13ft-tall Space Shuttle on the launch pad, the space center with a 9ft-long Saturn 1B…