Looking forward to ABC's reboot of V (starting this week)? So is original creator Kenneth Johnson, but not necessarily for the reasons you'd expect: He's hoping it'll act as a trailer for his own movie version of the show.
The WGA has ruled: ABC's V is officially a remake of the original 1984 mini-series, meaning that original creator Kenneth Johnson will get the credit (and the money) he deserves when the new series premieres this November. [Illana's V Site]
It's not just Battlestar Galactica that could be getting a big screen version that ignores its TV reboot; a new interview with V creator Kenneth Johnson suggests that our favorite mouse-eaters may be Hollywood-bound.
The creator of NBC's alien-invasion series V has been shopping around a script for a big-screen remake, and it looks like the 1980s aliens may get to give world domination one more try. Latino Review unearthed V creator Kenneth Johnson's spec script, and it sounds pretty true to the series. Find out whether "The…
There've been a lot of rumors and muttering about a new series based on 1980s alien invader tale V. Kenneth Johnson, who worked on the Alien Nation series and owns the rights to the V series, has just released a new V book, V: The Second Generation. Now he's saying he's on track for a movie version of the miniseries,…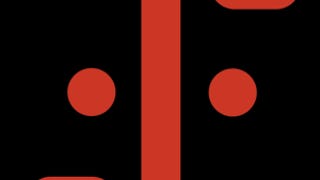 We mentioned earlier that V might be heading back to television. The big news is that the book that could inspire this V resurgence will hit store shelves tomorrow. But how well to you remember this show and its creator? Creator Kenneth Johnson gave us the original Bionic Woman, and we all know how that recent retread…
Is it time to bring back V? In 1983 we had the two-part miniseries called V, then the following year they gave us V: The Final Battle, which spawned a TV series called, appropriately enough V: The Series. But it's been 20 years since we've heard from those reptilian alien invaders who pretend to be our friends. What's…
Must-see movies are futuristic classics that shouldn't be missed. Of course, not every must-see is perfect. That's why we've rated them 1-5 on the patented "crunchy goodness" scale.

Title: V

Date: 1983

Vitals: Human-looking aliens appear in big honkin' spaceships asking for mutual cooperation. They subtly begin to…