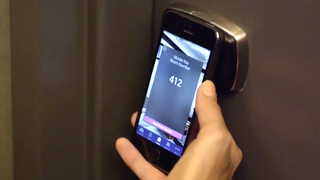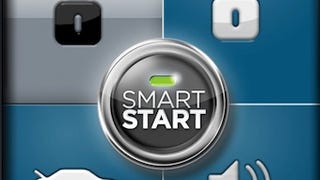 Five months ago, someone cobbled together a spoof video about an iPhone app that could remotely unlock and start a car. Oh, how we laughed. Now, take one guess at what Viper SmartStart, an iPhone app announced today, actually does.

If you are one of those people who constantly forget where you've parked your car, the Fireworks Locator System concept—a button on your key—could help grab your attention by triggering a holographic explosion of fireworks above your vehicle. However, the effectiveness of this gadget is questionable as there would be…
In collaboration with Nissan and NTT Docomo, a Japanese mobile operator, Sharp has developed what they claim is the first mobile phone that also functions as a keyless entry and ignition device for cars. Rather than building a new system from the ground up, Sharp has simply opted to include Nissan's existing…
Japanese telecom company NTT is soon to launch a product that transmits data via your body, effectively turning you into a touch-technology swipe card. RedTacton is a card-like gadget that you simply carry anywhere on your person, and it transmits data via electric fields&mdash a world's first according to NTT.
Because virtually all keyless car entry systems run on an encryption system called KeeLoq, developed in the 1980s, researchers have found a way to break into just about every car out there (provided they have a keyless system). By snooping on the transmissions between the key and the car for about an hour, they can…
The AT&T "You Will" televison ads from 1993 are a great example of how the future was once sold to the public. While the user interfaces may be different, most of the innovations they advertise "you will" be doing have come true in 2007.

Isn't it about time that your house caught up to your car in terms of remote access options? The Locca Access remote key entry allows you to open your house's front door from up to 50 meters away—super convenient for those times when you are laden with shopping bags, when it's dark, when the weather is bad or when…
You don't have to pony up 60 Large for our Gizmodo dream Lexus to indulge yourself in techno-goodness, because now Ford has announced its Connection Series that brings high tech down to earth.