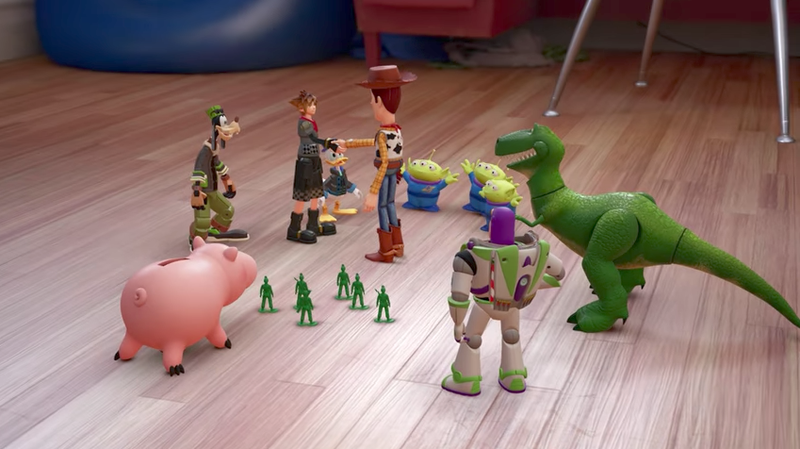 This weekend, it was announced that Kingdom Hearts III will be released in 2018 and feature a Toy Story world. In the most recent Weekly Famitsu and on Famitsu.com, KHIII director Tetsuya Nomura revealed how Toy Story finally came to Kingdom Hearts.

In 2012, longtime Kingdom Hearts director Tai Yasue told us his dream world would be Toy Story. Now it's happening. Buzz Lightyear, meet Sora in Kingdom Hearts III, which finally has a release window: 2018.
Square Enix just dropped the new trailer for Kingdom Hearts III onto YouTube, after premiering it at the "Kingdom Hearts Orchestra" concert tonight in Los Angeles.
Need something to do if you're an ardent Kingdom Hearts fan that's still waiting for Kingdom Hearts III? Well, we've got something for you that might help ease the arduous wait just a little bit. Manga publisher Yen Press is coming to Comixlogy, and to celebrate, we've got the first chapter of their Kingdom Hearts…