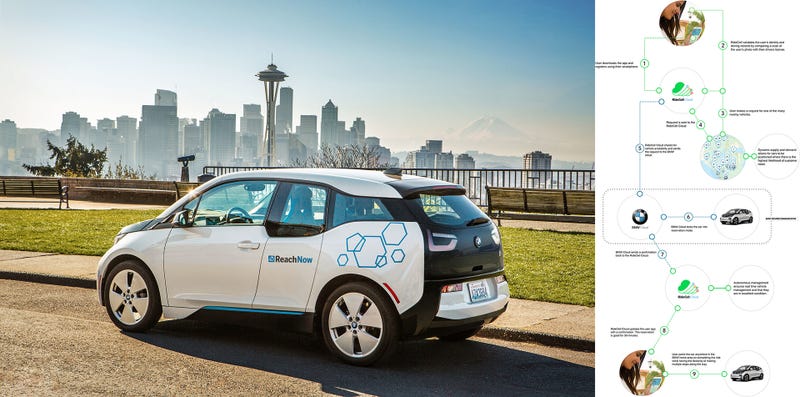 Step one was simple: use cars that aren't painfully embarrassing to be in. BMW's new ReachNow program has a thousand-car fleet of i3s, 3 Series sedans and Minis. Step two was more complicated.
Starting today, you'll be able to test the first wave of truly connected cars. Android Auto is now available on its first integrated vehicle, the 2015 Hyundai Sonata. As you head to your local dealership to test drive it, you can practice talking to your car on the way: "Ok, Google..."
Here's the driver's dream: A vehicle that sends us where we want to go, plays the music we want to hear, and allows us to communicate (within reason) with the outside world, all with minimal distraction. It's the vision of the connected car, and it's a promise many automakers hope to deliver for 2015.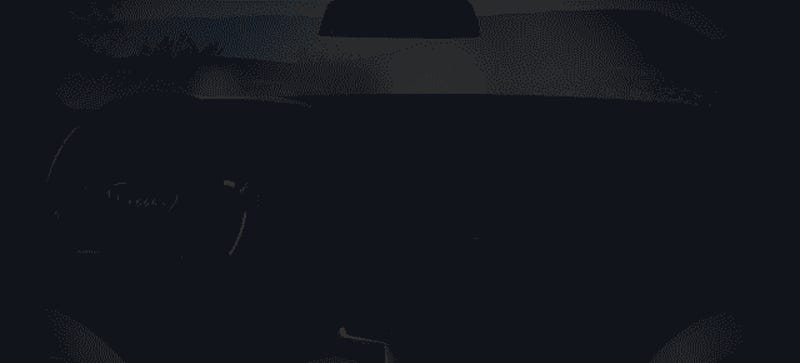 Today at the Los Angeles Auto Show, Audi showed off a big, sleek coupe called the Audi Prologue that will be the source of all their future designs. But as good as the Prologue looks, the real story might just be inside. What does that concept say about the future of car interiors?
At the Los Angeles Auto Show in November, BMW will unveil a fleet of all-electric Minis. Dubbed the "Mini E," the car will run on a 150kW motor juiced by an automotive lithium-ion battery that will give it a range of 150 miles. The cute little golf cart real grown-up car will come in a limited run of 500, available to…
In the year 2025, a scant 17 years from now, all cars will be electric. But according to Mitsubishi's entry into the LA Auto Show's latest design challenge, some will even tear up the Salt Flats, looking like bionic insects with the cruelest of intentions. Each wheel of the proposed MMR25 Rally Racer gets eight little…
At this year's LA auto show, Honda pulled out all the stops in the design category with their One to the Power of Four solar hybrid. The challenge was to design a vehicle that will be on the streets a half century from now, and Honda decided to devote their energy to solving the carpooling dilemma. The car is actually…