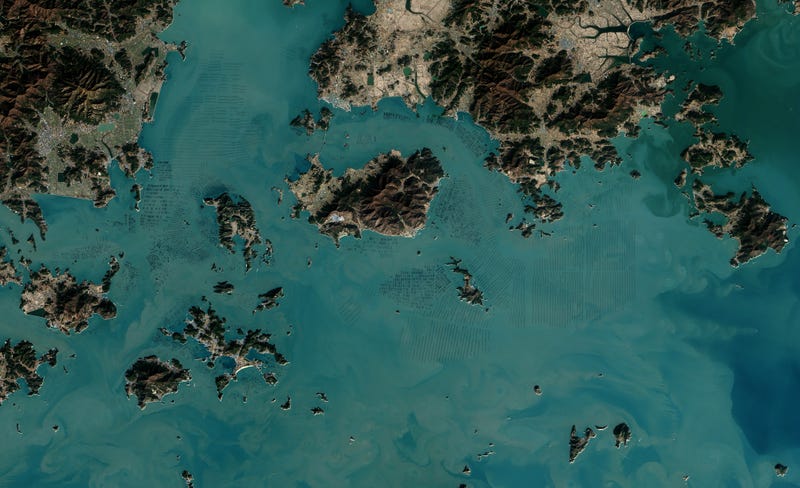 Zoom in on this satellite image of South Korea's southern coast and you'll notice the grid-like patterns in the water are made up of hundreds of little rectangles. These are seaweed fields, held by ropes and buoys that keep them close to the surface during high tide and off the seafloor during low tide.
The full moon—like yesterday's glorious event—is a great show for us here on Earth. But for NASA, it also plays a critical role in keeping its Landsat 8 satellite working properly. How? By using the moon exactly like a photographer uses a light meter.
On February 11, 2013, NASA's Earth-mapping Landsat 8 satellite was launched into our planet's orbit. To celebrate a year in space, Landsat team leader David Roy has used imagery acquired by the satellite to create a most unusual composite photograph of the United States: a patchwork of parallel strips, each one…
A year ago, Landsat 8 rocketed into space. Since then it's been beaming back data to Earth for NASA scientists to interpret—like these beautiful patchwork picture of the US.