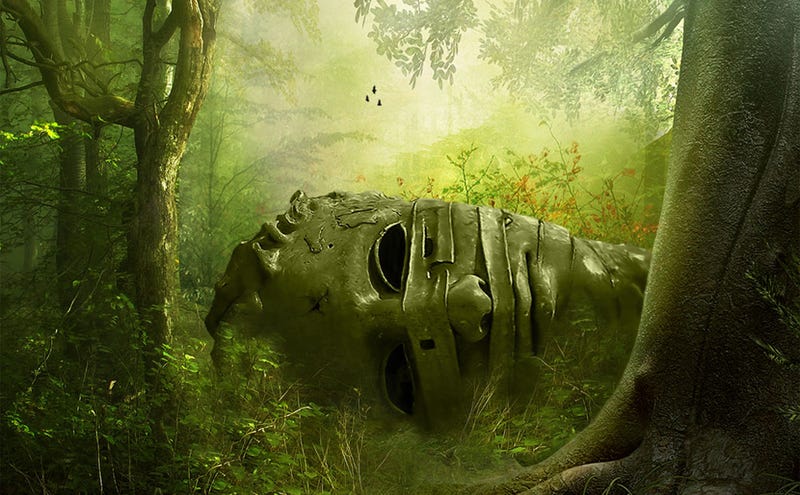 It's hard to put my finger on the exact moment the idea for the Apex Book of World SF series first crystallised, but the seeds for it were sown long before. I grew up on a kibbutz in Israel, and even as a child I was drawn to fantastical works, many translated from Europe: not just Tove Jansson's Moomins, but Janusz…
The chosen people are going where they've never gone before. Two new anthologies, Jews Vs. Zombiesand Jews Vs. Aliens, feature an all-star group of writers, explaining just what happens when Judaism confronts the unimaginable. To celebrate, we've got an exclusive excerpt: A brand new story by Naomi Alderman!
No kidding. This month is just crushingly incredible, when it comes to new science fiction and fantasy books. Including a new William Gibson, Ann Leckie's Ancillary sequel, Gillian Anderson's science fiction novel, Ann Rice's new Lestat book, new Chuck Palahniuk, and so much more. Here are 27 must-read titles.
This year, Tavie Tidhar won the World Fantasy Award for his political fantasy novel Osama. We read it in the io9 book club last month, and now he's joining us to answer any of your questions — about the book, about writing political novels, about his expertise in international science fiction and fantasy, or even…
Welcome to the monthly meeting of the io9 Book Club. In November, we read Lavie Tidar's award-winning Osama. Jump into comments to get started talking about it!
The winners of the 2012 World Fantasy Awards were just announced here in Toronto, Canada - and the Best Novel Award didn't go to George R.R. Martin or to Jo Walton, who'd already swept the Nebula and Hugo Awards. Instead, it went to Lavie Tidhar's Osama, a strange pulp-oriented alt history about Osama Bin Laden.
October brings an amazing horde of great books, to keep you reading way into the night. Lois Lowry concludes the Giver saga, Justin Cronin continues the Passage trilogy, and Iain M. Banks has a new story of the Culture. Plus Catherynne M. Valente's latest Fairyland novel, and Cory Doctorow's follow-up to Little Brother…
Lauren Beukes' novel Zoo City won the 2011 Arthur C. Clarke Award and was a finalist for the World Fantasy Award. And her next novel, The Shining Girls, garnered a massive deal at last year's Frankfurt Book Fair. Here's her short story "Branded," which puts a South African spin on cyberpunk. It's an except from The…
Science fiction and fantasy are all about reaching beyond the horizon — so it's not surprising that many of the greatest speculative fiction authors have broadened their own horizons. And you can see it in their writing, because the experience of negotiating a very different culture and learning another language…
What happens when a Martian woman discovers scientific anomalies in a Tibetan lamasery? Find out in our exclusive story from the recently-released Apex Book of World SF, edited by Lavie Tidhar.
Science fiction authors from France, Finland and the Netherlands are all putting out books in English, notes Israeli author Lavie Tidhar (who's also publishing a steampunk novel in English.) Why is English the language of science fiction anyway?