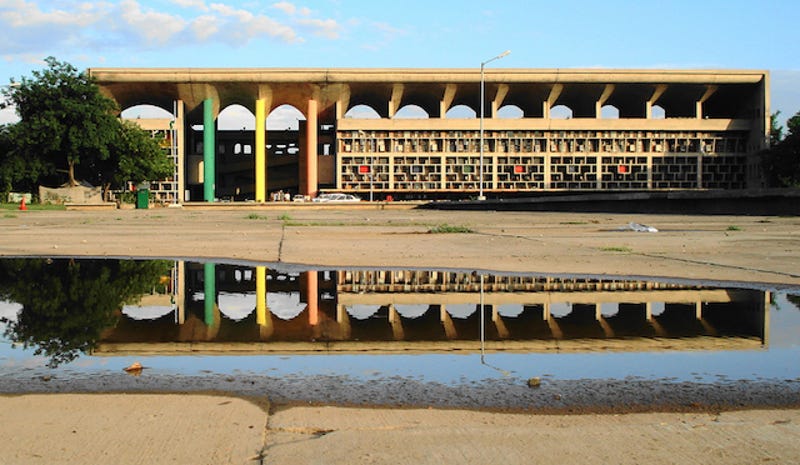 It's hard to find a more polarizing architecture—even among scholars it's most likely to be described as "ugly," "unloved," or even "hated." I'm talking about Brutalism, the blocky unfinished concrete style which used to be very common in cities around the world, but is now being demolished at an astounding rate.
A retrospective closes this weekend at MoMA on Swiss architect Le Corbusier, best known for his residential projects like Villa Savoye (as well as that chair). But I'd argue that his most genius work was Église Saint-Pierre, a remarkable cathedral in Firminy, France. Here, Le Corbusier manages a kind of architectural…
I like most of the Lego Architecture series. I'm not a big fan of the monuments, like the Empire State Building, Big Ben or the Sidney Opera, but I can appreciate their value.
The Philips Pavilion at the 1958 Brussels World's Fair was designed by Le Corbusier and Iannis Xenakis as a "container" for a sound and light show highlighting the company's technology. The walls were adorned with 350 loudspeakers that broadcast avant-garde musician Edgar Varese's Poeme Electronique along three…