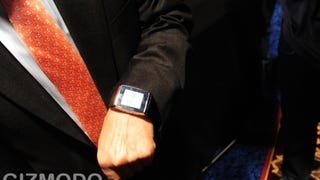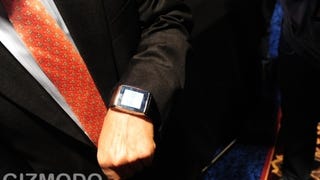 Puerile Europeans rejoice! The days of pretending your watch is a phone while playing spies are over. Because starting in July, Akihabara News claims LG will start selling their GD910 watchphone in Europe, with global distribution to follow after.
British website Mobile Today is claiming that the LG GD910 Watch Phone will sell on the Orange network across Europe for about £1,000, which is the rough equivalent of $1500 USD.
The watch phone we've seen LG toying with over the last few days (and behind glass at last year's CES) is now for real, and will hit production "later this year"