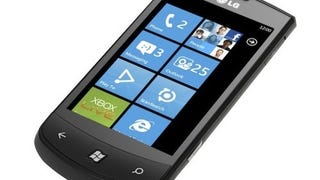 Not to be confused with LG's Windows Phone 7 phone the Optimus 7, Samsung's Omnia 7 has received a thorough going-over in a video, showing off more the hubs, and even Office. Microsoft Office! It looks great.
Last spotted in tablets such as Toshiba's Folio, Nvidia's Tegra 2 has been signed up for work in upcoming LG smartphones. We can expect the dual-core CPU phones by the end of the year, starting with the Optimus range.
Shown off rather unofficially at IFA was LG's Windows Phone 7 handset, the Optimus 7, aka the E900, a QWERTY slider with the company's new DLNA support for sharing media to the TVs or home audio systems.