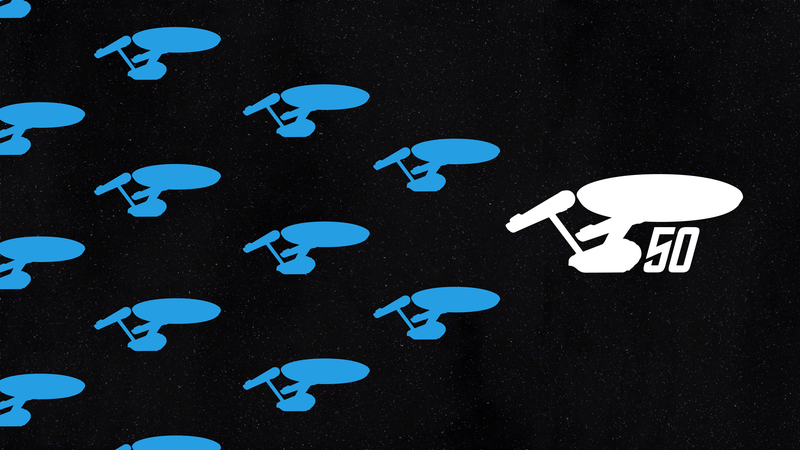 It's Star Trek's 50th anniversary, and while I could wax rhapsodic about the impact the show had on me, one thing that persists, even now, every day, is how I learned how to be a good leader by watching Starfleet captains. Sometimes they were exceptional. Other times they really weren't. I always learned something.
My smart colleague George Dvorsky over at Gizmodo published a defense of "radical life extension" this morning. This is a largely pseudo- or quasi-scientific pursuit favored by billionaire parasite Peter Thiel (among others), based upon the idea that, essentially, death is a pathology rather than a natural fact of…
Some very stupid lawmakers in West Virginia are sick, presumably with the shits. They lifted the state's ban on raw, unpasteurized milk a few weeks ago, then drank some raw, unpasteurized milk to celebrate, and, well, they are feeling bad lately. This seems an opportune moment to point out that actually,…
My days are filled with emails, pings, and notifications. So much so that I forgot what it was like to be away from all of the distractions of technology I've grown accustomed to. Here are some lessons I learned—or relearned—spending a week away from it all, and how you can incorporate them in your own life.

So yesterday, BuzzFeed's editors, in a super duper blatant breach of the tenets of their Editorial Standards And Ethics Guide, deleted a post in which staff writer Arabelle Sicardi criticized toiletries brand Dove for its sleazy, exploitative advertising. Dove, you see, is owned by Unilever—the multinational…
The Washington Post has a profile today of Dr. Jack Wolfson, an Arizona cardiologist and holistic medicine, uh, doer or whatever, who's made something of a name for himself by providing a flimsy, fraudulent rime of expertish cover to the reprehensible, morally criminal anti-vaccination crowd in the U.S. It's really…
Fables and other moral stories made their way into our books and cartoons when we were kids, but somewhere along the way, we've probably forgotten some of the important lessons they teach. Maybe you've heard these, maybe you haven't, but here are some of the best lessons that you can learn no matter what age you are.
Yesterday we shared an adorable letter from a fan of the New Orleans Pelicans, begging the team to give him a chance and a million-dollar contract. Reader Daniel used to work at an adult video company, and dug up a letter from one of the company's biggest fans, begging for a role in porn.