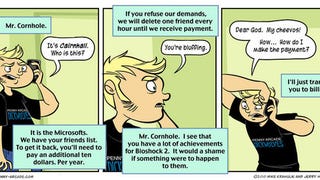 This is Gizmodo's liveblog for the Apple Music Event on 9/1. (Part 1 of 2)
Sony's E3 press conference is about to start, and we're here waiting to see what they'll announce. PSP Go!? PS3 Slim? Who knows?! We're starting now.
I'll be liveblogging an interview of Jon Rubinstein in a few minutes, from All Things D. They're promising some important news never seen or heard of even in rumors.