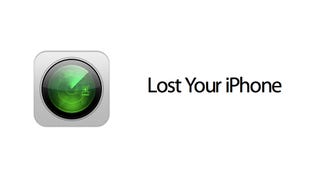 Las Vegas, the amazing place that sucks souls, wallets and dignities, is also really good at swallowing cell phones. Drunk, partying, WHOOPS. And whenever a phone is lost, people who use location services to find their lost phones always seem to track it back to the same place: Wayne Dobson's house. But the thing is,…
In a very, heh, familiar story, Google apparently lost the upcoming Nexus 4 in a bar last month. Yes, the LG Nexus phone we expect to be unveiled next week. Yes, the phone that's probably going to take the crown as the best Android phone available when it comes out.
Do you remember the olden days of losing a phone? Crap! You lost all your contacts! What do you do? You probably didn't have a smartphone and you probably didn't sync your contacts, instead, you went to Facebook and told your friends to give you their numbers. Those phone numbers are still on Facebook.
If you want to return a Sprint handset to its rightful owner, according to Sprint you've got two options. The first is taking it to a Sprint retail store. The second? Chuck it in the garbage bin.