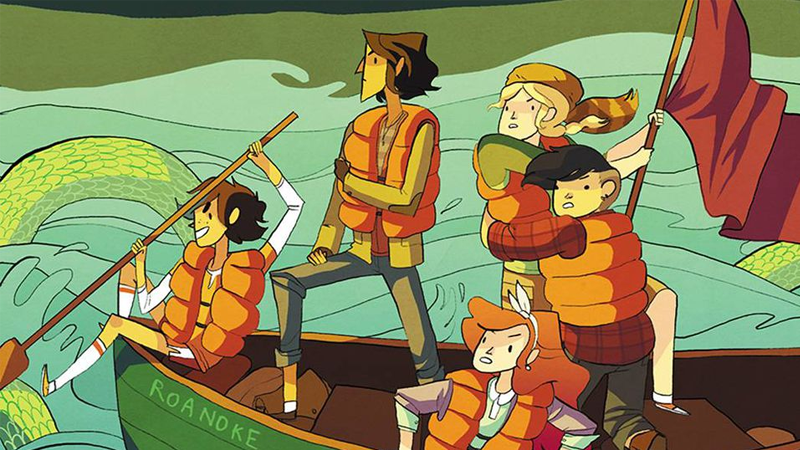 Excellent news for fans of very good things: The Lumberjanes movie is going forward, with Emily Carmichael tapped to direct the film at Fox.
After missing out on a nomination last year for the first time since 2003, DC Comics has two series up for the GLAAD Media Awards. The excellent Midnighter and Harley Quinn join Lumberjanes, Angela: Queen of Hel, and The Wicked + The Divine in the Outsanding Comic Books category for their portrayal of LGBT characters.
Shannon Watters, Grace Ellis, Noelle Stevenson, and Brooke Allen's Lumberjanes was one of our favourite comics of 2014 — and now, it might end up becoming one of our favourite films too. Fox is planning to turn the comic into a movie, and it's bagged The Munchkin's Will Widger to write the script.
Noelle Stevenson's Nimona is one of our favorite webcomics, a hilarious tale of a not-so-evil supervillain and his pushy, shapeshifting sidekick. Now Stevenson is headed into Buffy territory with a new print comic about girls at scout camp who fight monsters.