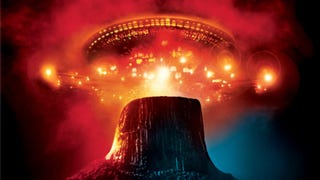 Every once in a while, a movie comes along that changes everything. A film that rewrites the rules and influences a generation of film-makers. But all too often, the people who imitate these ground-breaking movies miss the point. Here are 10 science fiction and fantasy movies from which everybody copied the wrong…
If you've ever fantasized about living in the world of the Mad Max movies, you owe it to yourself to get to the California desert in late September for the annual Road Warrior-inspired festival. This year's Wasteland Weekend promises crazier punk fetishwear... and huge-ass Road Warrior gates with ginormous weaponry.
These days, every cool science fiction universe is a "franchise," meaning that it's a piece of intellectual property separate from any particular creator or even set of characters. It wasn't always that way — everything changed in the 1980s.