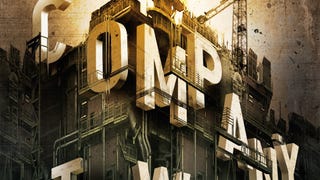 Madeline Ashby took all the conventions of "artificial life form" novels and shredded them with her novel vN and its sequel, ID. Now she's doing the same thing for the posthuman "everybody gets upgraded and has free ice cream forever" story, in her brutal new novel Company Town.

Angry Robot Books has published some of our favorite books of the past few years, including Ramez Naam's Nexus and Madeline Ashby's vN. But since Angry Robot got bought last fall, a lot of books were delayed, and Ashby ended up taking her next standalone book to Tor. The good news is, Angry Robot's signed some great…
We've been excited about Madeline Ashby's futuristic thriller Company Town since she wrote an essay for us about it last April. This book was supposed to be out in October, but was delayed (along with some others) due to Angry Robot's sale to entrepreneur Etan Ilfeld. But now Ashby tells us Company Town has a new…
Science fiction and fantasy readers are in a constant dialogue with their favorite stories. At conventions, workshops, and online, people geek out about their favorite books. But sometimes, authors get a little tired of the same old memes. Ten authors told io9 about the writing terms they'd like to see retired.
Tomorrow sees the publication of Hieroglyph, a book of optimistic science fiction spearheaded by Neal Stephenson's famous call to arms . And we've got an exclusive excerpt from Madeline Ashby's weird, bracing short story, in which she imagines a world without border fences.
We're shaken up from the weirdness in vN, Madeline Ashby's novel about artificial consciousness and self-replicating machines. And now, she's written a novel about The Singularity, when artificial intelligence surpasses our own and everything changes. We've got a cover reveal, and some details, below.
Madeline Ashby's new book vN is inevitably going to be compared to Philip K. Dick's "Do Androids Dream of Electric Sheep?" and its movie adaptation, Blade Runner. There's even a cheeky section where the robot heroine goes to work at a robot-themed restaurant called the Electric Sheep, where a lot of the menu items…
Summer is almost here, and that means one thing: Escape! Everywhere in the Northern Hemisphere, humans will be fleeing their buildings and shedding their protective outer garments, even as the sun grows hotter and more intense. But for some of us, simply fleeing to large bodies of water isn't enough — we need to…
Over at Boing Boing, vN author Madeline Ashby has a great discussion of the difference between creating Strategic Foresight (attempting to predict variables for a strategic outlook) and writing science fiction. It's a really useful, quick primer in how to think about the future. Including not just identifying trends,…
Everybody wants to date a robot. They're hot and sexy, and they're programmed to protect human life above all other priorities — even seeing humans harming each other can cause robots' brains to melt. What could be better? But it turns out that dating between robots and humans is a social minefield — especially when a…