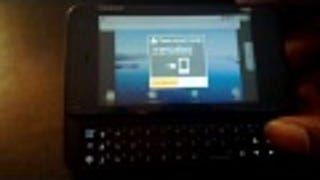 Though just a proof of concept for now, this clip shows the hack-friendly Nokia N900 dual-booting Maemo and Android. It's only a taste, but as the dual-booter Brandon says, "its real and it could be spectacular." [Brandon's Posterous via jkOnTheRun]
The N900 runs the slick new Linux-based Maemo 5 OS, but Nokia is already dishing up details on Maemo 6. Expected in late 2010, it'll introduce a portrait-mode, support multitouch and capacitive touchscreens, and have a desktop filled with widgets.
It was only on Monday that Nokia confirmed its first laptop, but now DigiTimes suggests the Fins may use either Compal or Foxconn to build an ARM-based smartbook for 2010. If true, my guess is it'll run Maemo 5.