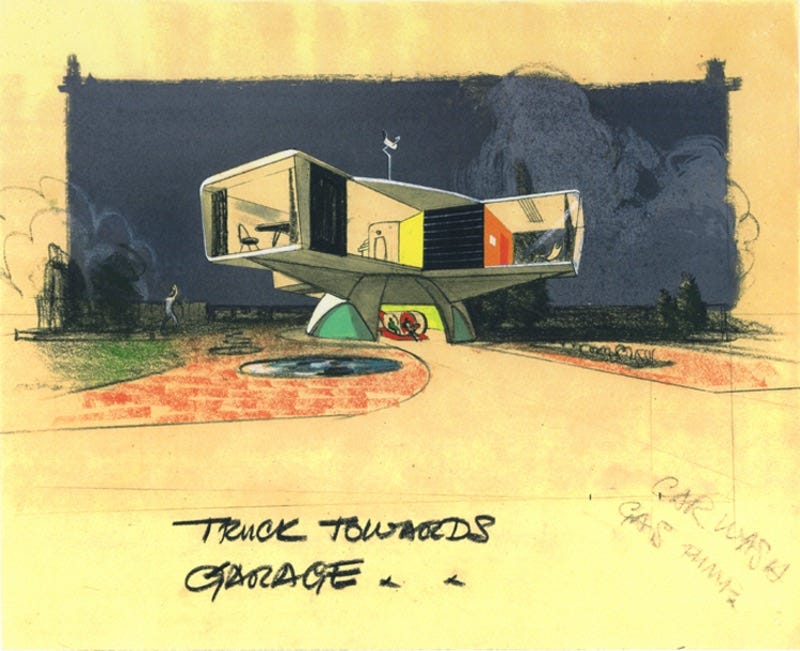 Storyboard illustration for the May 14, 1958 episode of the Disneyland TV show, "Magic Highway, USA." [via anonymous email contributor]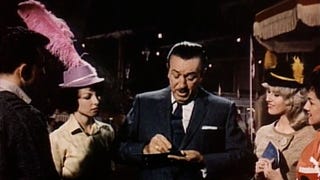 Sixty years ago today, on October 27, 1954, the Disneyland TV show debuted on ABC. The show actually existed before the theme park opened in Anaheim, California on July 17, 1955 and was in effect an advertisement for the park. But oh, what a glorious advertisement it was.
Back in the 1950s and 60s, self-driving cars represented the fantastic life of luxury that was supposed to be just around the corner. But here in the 21st century we can't even pretend that our driverless cars of the future will be filled with board games and light reading. No, our self-driving car of tomorrow will be…
Kevin Kidney has uploaded some amazing Magic Highway, U.S.A. images taken straight from publicity stills of the era. He cleaned them up, spending upwards of an hour and a half on each image. As a Disney artist for over 22 years, Kevin's Flickr account also contains great examples of his work on Disney collectibles.…

Jeff over at 2719 Hyperion consistently has great analysis of all-things-Disney. Last week he posted the futuristic segment from the 1958 Disneyland TV show, "Magic Highway, U.S.A." Provided it stays up, I recommend checking out the clip because you can't find this program anywhere else.
On May 14, 1958 the Disneyland TV program ran an episode called "Magic Highway, U.S.A." It examined the past, present and (paleo)future of transportation. The 2719 Hyperion blog has a great breakdown of the episode.