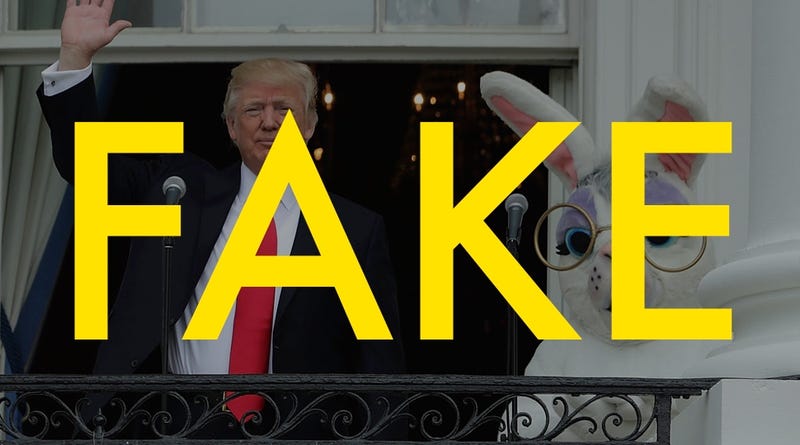 We've been debunking fake photos at Gizmodo since 2013, but in the year 2017, the fakes seem to be spreading online faster than ever. Here are just a few of the images we've seen swirling around the internet lately. And none of them are what they appear to be at first glance.
Last year we debunked dozens of fake photos on the internet. So you might be wondering how 2016 might stack up in terms of volume. Well, it's only January and this enormous fake-photo Xerox machine we like to call "the internet" shows no signs of depleting its pixelated toner anytime soon.
The internet is overflowing with fake images. But who has time to debunk them all? Sadly, we do. Today we're releasing the debut episode of our new video series Totally Fake. This week: Dead celebrities.
Did a retired CIA officer recently admit on his deathbed that he murdered Marilyn Monroe? Nope. It's all part of a stupid hoax from fake news site World News Daily Report.
It seems every six months or so these photos of Marilyn Monroe from World War II make the rounds on the good ol' internet machine. At the time they were captured in 1944 she hadn't yet taken the name Marilyn Monroe, nor had she dyed her curly locks blonde. She was simply known as Norma Jeane Dougherty and worked in a…
In the months since this gargantuan statue of Marilyn Monroe was erected in Chicago, it's met plenty of sidelong glances and even vandalism. The only good thing? Her undercarriage will keep you plenty dry.