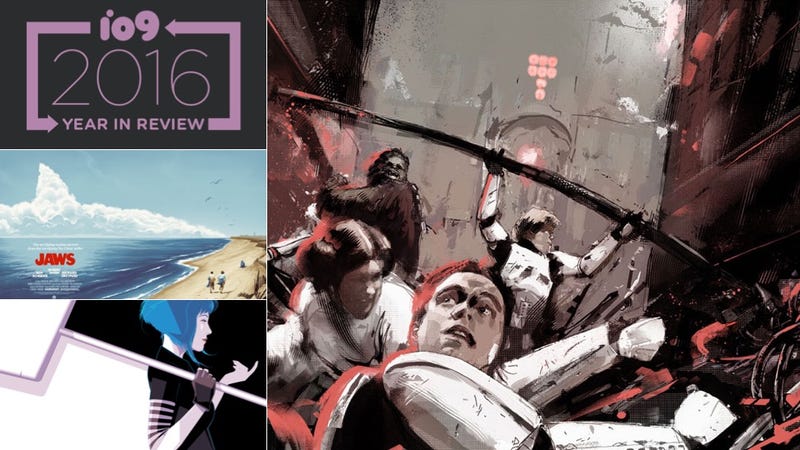 Ranking movies or TV shows is easy compared to more traditional art. There are a finite amount of scifi TV shows and movies you can watch, but pop culture art is damn near infinite. Every sliver of the internet is chock-full of it, not to mention the professional galleries, poster companies, on and on.
If you're attending New York Comic-Con, you're going to want to visit Bottleneck Gallery at Booth #2171—just be prepared to stand in line. The gallery has an unbelievable lineup of exclusive limited edition art that it will be releasing all throughout the weekend, and we're stoked to premiere a few of the pieces.
It's a holiday weekend in the US and maybe you're looking to see a movie. There are a lot of options, but one that you probably aren't considering, and should, is Swiss Army Man. It's crazy, weird, and awesome. Then, after you see it, you may want the soundtrack. If that happens, oh wow, are you in luck.
In honor of Fringe coming to a close, Gallery 1988 is running "Fringe Benefits," an interactive art series that encourages fans to vote for their favorite Fringe episodes to turn them into limited edition screenprints. This ingenious print by Mark Englert, based on the Season Three episode "Plateau," uses…