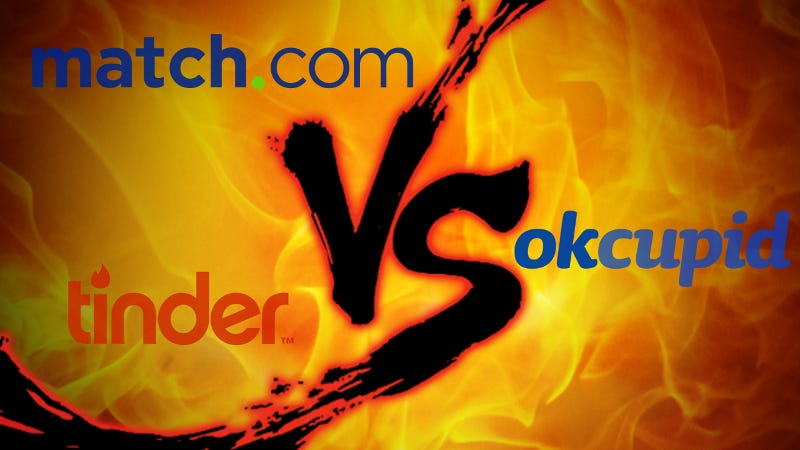 Match.com, Tinder, and OkCupid all hope to find your soulmate, no matter where you are. Whether you're looking for long-lasting romance or just a hookup, there's bound to be one service in this ménage à trois of a showdown that's right for you.
It's a cornerstone of the Internet. The fake identity. And now CNET reports that the DOJ wants to make it illegal to use a false identity on Facebook or lie about your weight on Match.com. You're kidding right?
You were dumped. Or you dumped someone. Maybe you just can't find that new someone to love, or just make out with. Why not try online dating? We pulled our team of experts together to guide you.
After a woman sued Match.com when she was sexually assaulted by a date, it shouldn't come as too much of a surprise to hear that the mega-big dating site is going to screen potential users before allowing them to creep girls out with their Joey-from-Friends pick-up lines. [Consumerist]
A new dating site called YouAndMeArePure.com pairs up virgins so that they may meet up, date, marry and then shed their V-cards in good faith. All good stuff, though I have to ask: Isn't this the same thing as Cupidtino.com?