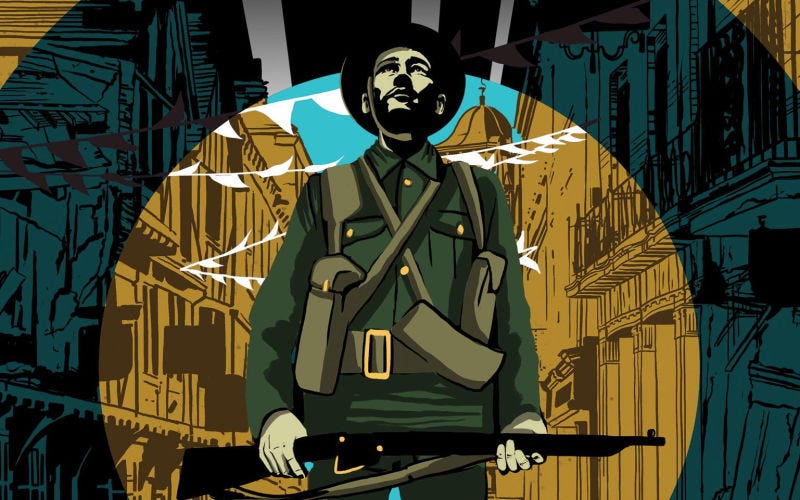 This month, io9 read If Then by Matthew De Abaitua. Today, from 3 p.m. to 4 p.m. (Eastern time), he'll be joining us to answer questions about near future science fiction, writing about war, repeating histories, and anything else you want to know.
Angry Robot Books has published some of our favorite books of the past few years, including Ramez Naam's Nexus and Madeline Ashby's vN. But since Angry Robot got bought last fall, a lot of books were delayed, and Ashby ended up taking her next standalone book to Tor. The good news is, Angry Robot's signed some great…
We really liked Matthew De Abaitua's creepy, insane novel Red Men, which was shortlisted for the Clarke Award but otherwise hasn't gotten the attention it deserved. And now, at last, it's become a short film called Dr. Easy, which could lead to a full-length feature.
What if your cyber-self was an asswipe? That's the premise of Red Men, the freaktastic new novel by Idler editor Matthew De Abaitua. Red Men has a fresh take on the posthuman dream of uploading your consciousness into cyberspace. Cantor, an artificial intelligence from the future, can scan your brain and create a…