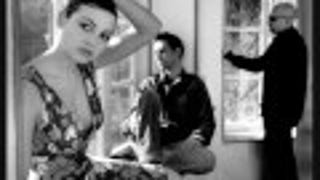 Here's some weird Spanish music that is not in Spanish: Marlango. Fans of Tom Waits may recognize some of his influence here and there. Instead of Tom's whiskey voice, however, you have Leonor Watling's milk and honey.
We're not sure, but it looks like the Pre, but it has no front button, and has different stuff on the side. It could just be a developer version of the Pre, though. Update: Confirmed, yes.

Microsoft's Steven Elop hinted that a Microsoft Office iPhone app may be in the works. Like any speculation, his words remained ambiguous and vague.