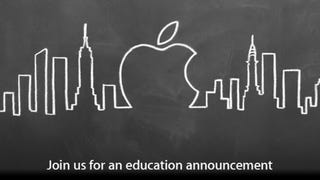 Ahead of Thursday's NYC education event, Ars Technica reports via a leak source that Apple plans to announce a simpler way for authors to create and publish e-books as well as the iBook app's adoption of the ePub3 standard. The WSJ also names publisher McGraw-Hill as a project partner. All these developments suggest…
ScrollMotion's been tapped to transmogrify textbooks published by McGraw-Hill, Houghton Mifflin Harcourt and every standardized test-taking student's favorite, Kaplan. The WSJ says that education was indeed a "focal point" in the iPad's development, which we reported months ago.
Well, this had to happen eventually: someone from an Apple tablet partner—McGraw-Hill's Harold McGraw III—has confirmed the tablet's coming tomorrow, that it'll run an iPhone-style OS, that it's "terrific", and that he'll probably never work with Apple again.