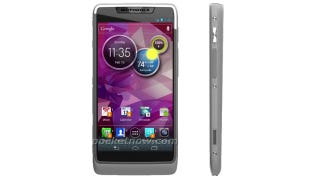 We're back on the live blog train, waiting for Intel CEO Paul Otellini to tell us just how ultra his ultrabooks are, and how this time seriously for realsies the company's got this whole mobile thing figured out.
The processor in your computer? Probably an Intel chip. The processor in your phone? Definitely not an Intel chip. And Intel would be the first to admit that it's fallen far behind in the mobile game. It desperately wants in on the post-PC land grab, but so far hasn't been able to put out a chip that's made into a…
Both companies are dropping clues that Nokia and Intel are working on a new mobile chip—a move that could solve serious problems for both. Intel and Nokia's love affair, it seems, is bigger than Meego.
It's all very wink wink, nudge nudge, hush hush, but the odor that Intel is giving off in this Fortune article about the Medfield project is that Intel's trying to shrink x86 down to smartphones.