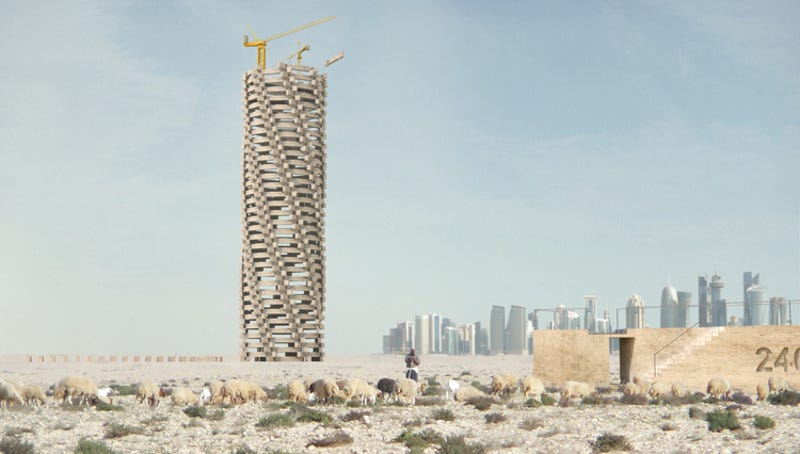 Thousands of immigrant workers have died over the past year as they labored at the sprawling construction sites for Qatar's World Cup in what Amnesty International calls "modern-day slavery." Now a pair of architects have shared a proposal for a memorial to the workers—and it's a horrible reminder of just how many…
If you ever find yourself in New York, make sure you make some time to stop by the World Trade Center Memorial. It's a powerful and touching tribute to one of the worst tragedies in American history. This time lapse video, just released by EarthCam, shows the 10-year process it took to build out the memorial.
The National September 11 Memorial Museum opens to the public tomorrow here in New York City after more than a decade of complications, and amidst not always civil disagreements over what the museum should be in the first place—what its narrative intentions might be and whether or not it could ever be possible to…
We really dug the debut of Chris Roberson (iZombie) and Rich Ellis' Memorial, a promising new series about an amnesiac young woman who suddenly becomes embroiled in magical weirdness. Courtesy of IDW Publishing, here's an exclusive seven-page sneak peek at the upcoming second issue.
After a horrific shootout on the streets of Miami, Narces Benoit and his girlfriend witnessed the finale: police firing a barrage of rounds into a man's car. Narces recorded it. The police smashed his phone. But first? Hidden SD card.
An ancient Viking tradition was to burn their dead on pyre out of respect. The modern day equivalent must be this display of 320,000 firecrackers going off at once as "a memorial to a family member." Say it with me now: Went. Out. With. A. Bang. [Geekologie]