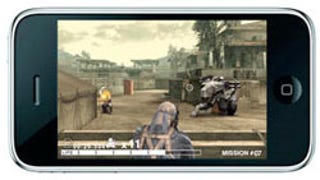 A plane crashes on a mysterious island, where the past and present collide. No, it's not Lost, it's Singularity, an upcoming game. Watch the trailer, plus Metal Gear Solid and Lost Planet 2 trailers, below.
Metal Gear is one of my favorite game franchises of all time, and it's arguably the biggest making its way to the iPhone. I'm excited, but I don't know about this trailer.
While Konami's announcement of Metal Gear Solid for the iPhone is tough to be topped, the company will also be releasing a few of their other big franchises as well, including Silent Hill and DDR.