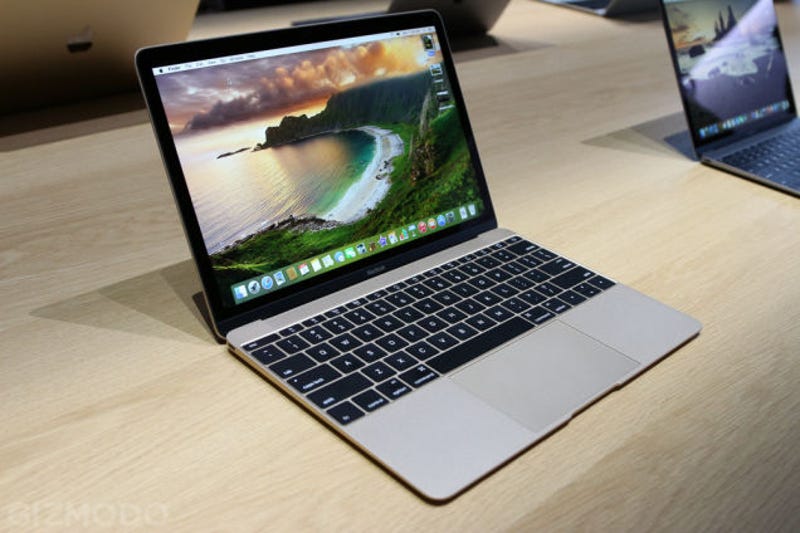 Apple's newest MacBook is undeniably slick. But with its single port and a processor that's far from super-charged, it's also got a few potential pain points. The first reviews are just coming in, and it seems like a shoo-in for Laptop of the Future. Just maybe not quite yet.
Thinner than a pencil! More powerful than an original iPad Air! Able to tell your identity from a single fingerprint! The iPad Air 2 is here, and early reviews agree that it's better than ever. Not necessarily good enough to upgrade from a previous iPad, mind you, because iPads are forever.
The iPad Air is Apple's best iPad yet. But what does that mean beyond the usual lighter, faster, everything-er that Apple typically slaps onto its latest products? The first reviews of the iPad Air have hit the Internet and we've rounded them up to give you a clearer picture of Apple's latest full-sized tablet.
The iPhone hasn't delved into the recycled slums of plastic since the days of the 3GS. That was way back in 2009. But with the iPhone 5C, colorful plastic is now in vogue. How much better has Apple gotten at doing plastic? How does it compare to other plastic phones? And most importantly, why should we want a plastic…
At least eight people got iPads from Apple pre-launch, three usual suspects plus some new faces. Their approaches are different, but the take-home remains the same: It's good. Here's the easiest way to digest all the iPad reviews at once: