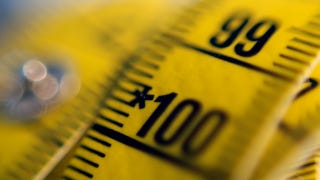 When we saw a 'We the People' petition to the White House to make the US move to the metric system, we listed very sensible reasons why the US should listen: The imperial system is archaic, irrelevant, doesn't scale easily and to be honest, there are just too many damn units to keep track of. Well, the White House…
The US has a love affair with imperial units: height in inches, milk in quarts, weight in pounds. You name it, and it's measured in imperial. The only problem? Imperial is dumb. So let's cast of those shackles and join the rest of the world by embracing units that make sense. Let's go metric, once and for all.
We've long known that there were some issues with France's 'Le Grand K', the international prototype for what a kilogram really is. Made in 1879 from platinum and iridium alloy, it is the perfect standard for what a kilogram weighs. The problem is, it's losing weight.
As a reminder, these are the three countries who don't use the incredibly sensible metric system: Liberia, Myanmar and of course, the United States of America. U-S-A! U-S-A! Hell, we should all form some sort of alliance! Non US-people, feel free to tell us why we're dumb for not using the metric system. [Wikimedia…