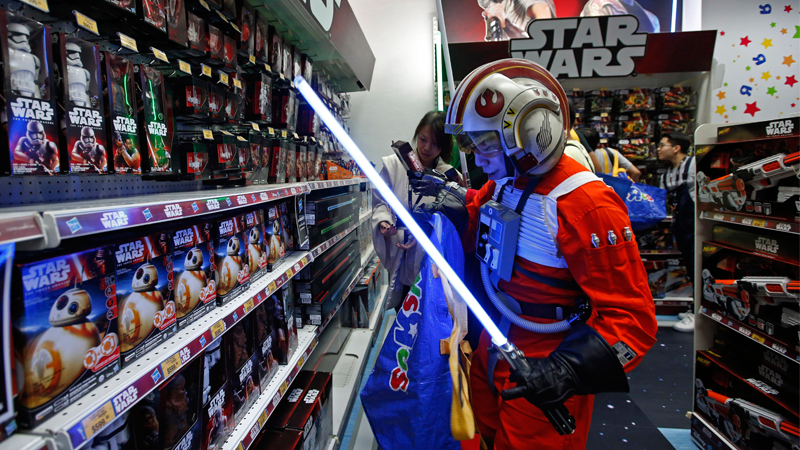 Force Friday is finally upon us! Yes, Disney and Lucasfilm have deemed today as the ultimate Star Wars consumer holiday, and unleashed a swathe of new The Force Awakens goodies to empty your wallets on. Want to get a look at the hottest toys out today? Here's our guide, just in time for you to do your shopping.
The Emperors at Disney and Lucasfilm have declared that all Star Wars: The Force Awakens toys are only to be revealed during 'Force Friday' events on September 4. But apparently the stock people at a British Columbia Toys "R" Us didn't get that memo.
If you were growing up in the '90s and riding the new wave of Star Wars mania, then one of the stand out toys to accompany the films were Micro Machines, awesome miniature vehicles and playsets to use them in. Micro Machines had vanished by the mid 2000s, but they're back for The Force Awakens—and looking fantastic.
A collaborative effort between scientists at Northwestern University and the United States Department of Energy discovered that common bacteria can power simple machines like the one seen above. Stimulated by oxygen, the swimming bacteria are able to push gears that are millions of times their size.
For months you've been looking at that handmade Star Wars clock from Etsy, shaking with fury that Star Trek got shafted, again. But now, the tables have turned, haven't they?