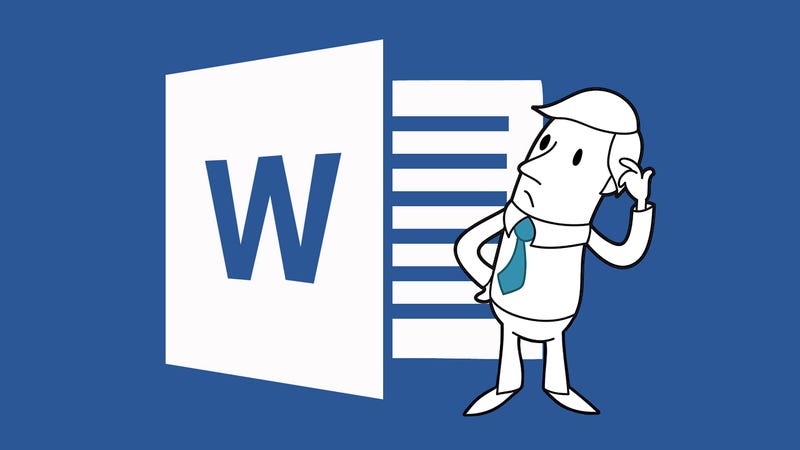 So you're still using Microsoft Word. Seems like an odd decision in the year 2017, but I didn't come here to judge. I'm legitimately curious why some people continue to pump their money into the MS Office Suite, despite mounting evidence that the software offers shitty security and a historically terrible user…
Microsoft's Clippy is the oft-bemoaned helper of Windows software until the friendly and overzealous paper clip was killed off for Office 2007. Detested by consumers and Microsoft alike, Clippy didn't leave behind much adoration. But last night, SNL preyed upon our Clippy nightmares with a new office assistant,…
Microsoft's titan of a word processor is used almost everywhere by almost everyone, but what if you don't want to spend seven bucks a month? Here are our favorite alternatives to Word. They're all free, they're all capable of working with the ubiquitous .docx format, and they all offer some very useful features on top…
Oh, Onion. Sometimes your satire cuts so deep that it comes out the other side as near-fact: "Microsoft Word Now Includes Squiggly Blue Line To Alert Writer When Word Is Too Advanced For Mainstream Audience." [The Onion]
People get tattoos commemorating the things they love most: mothers, lovers, flaming skulls, et cetera. But in this spell check era of ours, it's good to see someone who appreciates that squiggly red line enough to keep it around permanently. [Neatorama]
From what we've heard Office for Mac 2011 is actually pretty good! If you want to decide for yourself, today's your chance to pick up a copy of the software suite that includes Word, Excel, PowerPoint and, for the first time, Outlook. It'll run you up to $150 for a single Home and Student license, and up to $280 for a…
Microsoft's attempt to appeal an earlier decision regarding infringements against developer i4i's patents on custom XML tagging has fallen through. Microsoft will be forced to pull Word 2007 and Office 2007 off shelves by January 11th.
If you are interested in an app for the iPhone/Touch that can edit both Microsoft Word and Excel documents along with file sharing and content management capabilities, Quickoffice is now available via the App Store for $20. [iTunes]


Here's a never-before-seen section of the iPhone: the settings. Which makes sense, because what kind of lame commercial will say "wow, look at all the cool settings the iPhone has!"