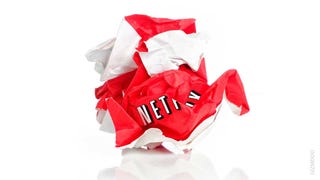 Because Hollywood doesn't want it that way. They don't want one winner, the way iTunes basically became the one place everybody downloaded their music (you know, when they weren't stealing it). Don't believe me? Ask Miramax's CEO Mike Lang:
Miramax just released an app named Miramax eXperience that will allow U.S. users to rent up to 20 different movies through Facebook. You'll be able to watch films like No Country for Old Men and Pulp Fiction for $3 each through Facebook or Google TV, or on your iPad's browser. Pretty cool, considering the former costs…
In the streaming video wars, Miramax has today settled comfortably into the role of Switzerland. That sweet deal it lined up with Netflix a few weeks ago? Today they announced basically the same for Hulu. Good Will Hunting all around!
I know. Sometimes Netflix Watch Instantly seems like an endless stream of Daddy Daycare sequels, as more and more studios strip away the good stuff. But take heart! Miramax just signed a multi-year agreement that's going to deliver lots of high-quality movies starring people with cool accents, starting in June.
They've trialled movie-streaming rentals in the past, but unfortunately none of the movies really grabbed anyone. Miramax's archives of 700 or so films, however, could be just the ticket for YouTube to prove itself as a media destination.