Good news, you lovers of freedom and justice. The FTC is going after AT&T for throttling the mobile internet speed of unlimited data customers. In the words of FTC chairwoman Edith Ramirez: "The issue is simple: Unlimited means unlimited."
Recent debate about network neutrality has largely focused on how to make sure broadband providers don't manipulate their customers' Internet connections (or as John Oliver put it, how to prevent "cable company f*ckery"). But in today's world of smartphones and tablets people are spending less of their time on the…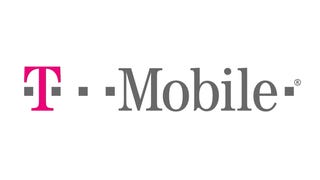 T-Mobile has announced that its Simple Choice plans will now come with free international data and texts. That sounds amazing, but in reality how much will it actually save you compared to carriers like AT&T, Sprint and Verizon?
The latest additions to AT&T's new data plan stable are ostentatious, we'll give them that. Want 30GB, 40GB, or 50GB of monthly mobile data? Sure thing, chief. That'll just be up to $500 per month. Oh, plus another $30 for each additional smartphone. Per month. Go over that massive cap? An extra $15 per gig please.
As the average webpage/image/file on the internet has grown, most folks' monthly allowance for mobile bandwidth has gotten smaller. (Exceptions: Sprint users and those grandfathered into an unlimited plan.) Today, it's extremely easy to use a gigabyte of data in a month. The quantity will just keep rising—and with it,…
Data plans for phones are looking more and more like voice plans—unlimited plans replaced by setups where you pay for every byte. So it makes sense they'll go the same route as voice minutes: Family plans.
Sprint's latest 4G hotspot, the Overdrive Pro, is coming on March 20, allowing 8 users to connect over wi-fi b/g/n (instead of 5), and access the NAS-enabled microSD storage slot and GPS functionality. It's $50 with a two-year contract. [Slashgear]
NXP's new softmodem will be the fastest in the world and work with a range of data protocols, including LTE, WiMax, HSPA, UMTS, EDGE, GPRS and GSM. While the modem's over-the-top theoretical speeds will be sharply limited by available cellular networks, its network-promiscuity will allow for actual global phones that…