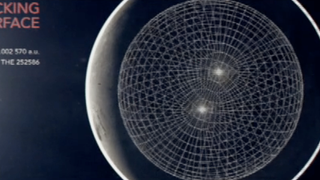 In the short film "Modern Times," a spaceship crew uses the lunar surface as a giant movie screen. Videographer BC2010 put this stellar short together "with no money, just a little time and a lot of passion."
The greatest science fiction movies sometimes aren't labeled as science fiction at all. As with literary novels like The Road and The Confessions of Max Tivoli, some classic movies explore alternate or futuristic worlds, even as they slip under the radar of mainstream (or alternative) audiences. Call them slipstream,…


Is this dissident art? The sculpture "Obscure Space III" by Xiang Yi shows a dehumanizing image of a person squeezed through a water pipe. The image is somewhat reminscent of Charlie Chaplin caught in the gears in Modern Times. It's especially an interesting statement about the time and place where it appeared.