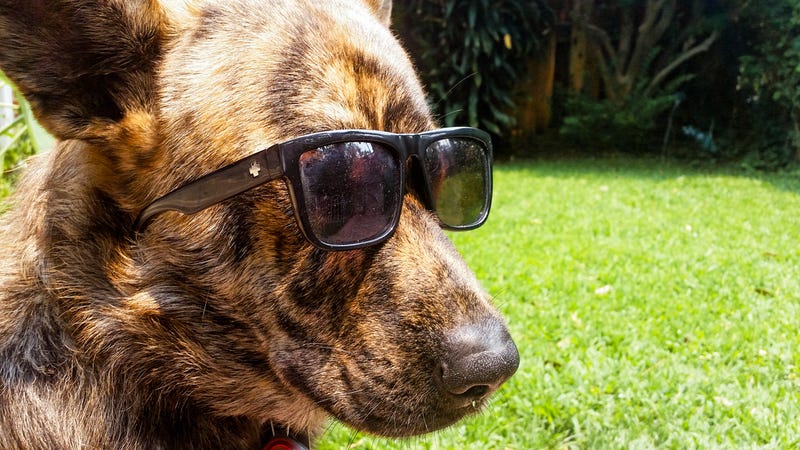 Equipped with lenses specially designed to allow long wave blue light to pass through, these new "Happy Lens" sunglasses from Spy claim to boost your mood, alertness and help you sleep better at night. Do they work?
Even though your morning jog may give you a brief high, don't assume that working out can make you happy in the long-term. A new study suggests that however much exercise you do, it won't help reduce the symptoms of depression.
How does Grandma stay connected to you? Buddy Radio hopes to help the elderly by giving them an old school gadget—a basic radio—that combines new school technology—social networks—so they can broadcast their mood and ask for help.
Regular Giz readers will have seen countless crazy homebrew inventions powered by the DIY Arduino platform—but this could be the strangest yet. How about a robotic tail that's controlled by RFID "mood cards", or a Wii Nunhuck? Yep.
The Colorsonic MP3 player concept displays colors around its ring-shaped body, which can be matched up with a certain mood of music, like an old-school mood ring.
The Gadget: Philips' goLITE BLU, a blue light dispensing clock that helps reduce the effects of seasonal affective disorder, a.k.a. the winter blues. It's best used in 15-30 minute daily intervals when it's dark out.
These aren't LEGO in the way that actual LEGO are LEGO, but they are translucent bricks that you can stack on top of each other to build structures. In this case, the structure is a tower with a hole in the middle for a light to go, which then passes through the various colors you've set up to induce one of several…
Disney, ever on the prowl for new ideas even if it has to spend billions to buy them, has filed a patent for a media player that monitors your mood and then picks out songs accordingly. As this player suggests a video or song for you, you accept or reject that pick, and then the player learns from that, too. It will…