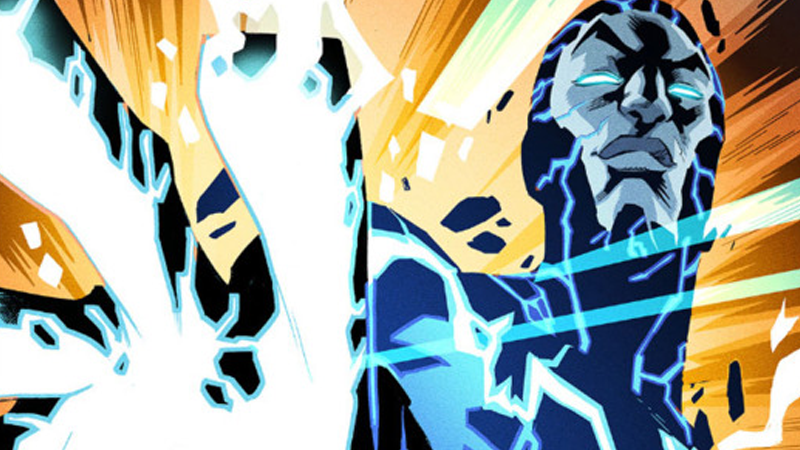 It feels like almost every other new Marvel character at the moment is an Inhuman—especially with the arrival of Ulysses on the scene in Civil War II. But the latest member of the Terrigen-enhanced family is a bit different from his other counterparts... like the fact he doesn't have a body of his own, for starters.

3-D printers are great, as long as all you want to do is print Action Man out of one material, in one color. Multi-color machines exist, but they're a far cry from the cheap, simple desktop manufacturing revolution we've been promised. I just got a peek at a nondescript box that could change all that.
The insane amount of planning, trial and error that it takes to build a Lego mosaic is one of the main reasons why I think people shy away from doing them. Brickit takes some of the guess work out of the planning stages with an easy to use application.
Avinash Arora just wrote to tell me that he has updated his amazing Star Wars' Last Supper, with Luke Skywalker as Jesus. It's much cleaner and crispier than the original one because it uses the Blu-ray movies.
Happy Birthday, Interwebz! How far you've come. See, if the Internet drew its first breath in the fall of 1969, it took its first steps toward its potential on August 6, 1991. Took awhile there. But it was this first step that was just the beginning.
Apparently, developers have submitted over 10,000 apps to the App Store—which has motivated someone to create this wicked looking mosaic out of all the app icons (even the 9,900 or so crappy ones).
Forensic specialists can now pinpoint the exact make and model of a camera simply by analyzing the pixels in digital photos. This technique would be useful in the future for tracking down criminals, such as kidnappers who've leaked photos of their hostages to the media. Read on to find out how it works.When a digital…
Creative is clearly in some kind of rush to get new media players out into the world: first the X-Fi, then the Krystal and now the Mozaic. It's a pretty standard offering, with music and video playing function, a 1.8-inch screen, FM radio and voice recorder, but, like the Nokia Prism, it's its keypad that makes it a…