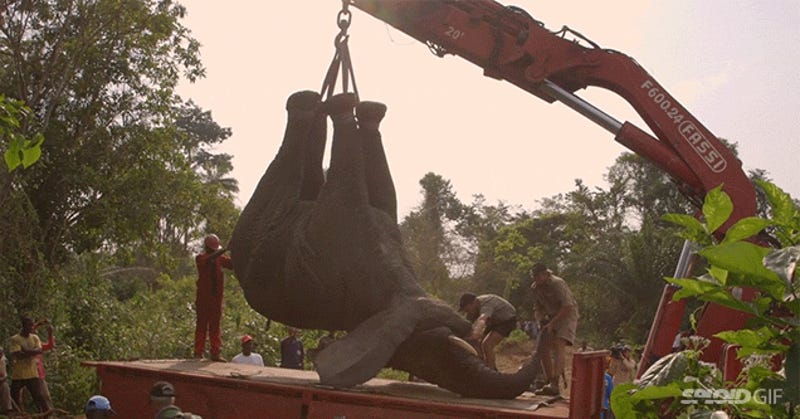 A small group of elephants who had been displaced have been butting heads with local villagers in a village in Daloa in the Ivorty Coast. The elephants have damaged crops, ruined homes, injured people and so forth. The villagers wanted to kill the elephants. Luckily for everyone though, the International Fund for…
Each year, 10 million Americans pack up their lives and move to another part of the country. But where are they going? The University of Wisconsin-Madison has made an awesome interactive map that tracks the net migration to different counties across the U.S.
Opening yesternight's Colbert Report after a week-long hiatus, Stephen Colbert paid a very emotional tribute to her mom, talking about all she meant for him and his siblings. She died last week at the age of 92. You can watch it here.
If you've ever marveled at how easy it is to open a padded shipping envelope thanks to its built-in rip cord that tears through the material, you'll instantly understand why this enhanced roll of packing tape is pure genius.
Fact: Every time you move, you're going to throw a perfectly functional piece of furniture away. Maybe it's laziness, maybe its the distance involved, or maybe you just can't get rid of that ugly bookshelf. Either way, something inevitably ends up in the trash and you feel guilty. With SmartDeco Furnishing's…