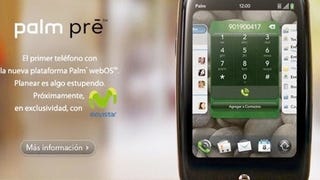 The Palm Pre is heading to both Spain and the UK. And for each market, it'll score GSM (the bands necessary to run on AT&T/T-Mobile networks here).
Spanish site Apple Weblog has discovered a hidden iPhone page from Movistar—Telefónica's mobile arm. The page officially confirms what we already said two weeks ago: Telefónica will sell the new JesusPhone. The launch day was not mentioned in the site itself—which was supposed to be secret, and has been taken down…
Unlike the previous Mo1 Imaginarium Mobile Phone for kids, the Cam1 phone is actually one your children would want to carry around. The Cam1 features a 2-megapixel camera, MP3 player, and GPRS triangulation—stuff that's usually found in more expensive phones.