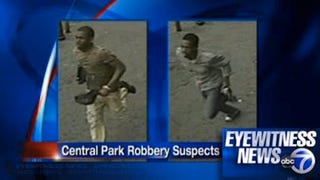 This is terrible—any mugging is. Having your stuff taken from you by force is a shame, and wrong, and everything, yeah—but why the hell was this guy jogging and holding an iPad at the same time?
Click to viewI'm pretty attached to my laptop, but I don't know if I'd jump on it to keep it from getting jacked while some robber was shooting at me, like this store clerk in Mexico.
Shoe designer Sayaka Fukuda was mugged by two men who made off with her purse and iPhone. After reporting it to police, she noticed a strange email in her outbox. Guess what happened next?