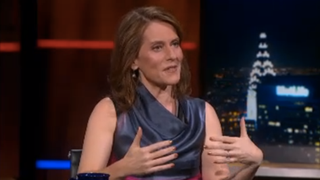 Paola Antonelli stopped by the Colbert Report earlier this week to talk about Applied Design, an exhibition currently running at New York's Museum of Modern Art, where she is senior curator of the Design and Architecture department. In case you missed it, she has some great insight on the future.
The Museum of Modern Art in NYC is one of the best museums in the world, but it can be a little overwhelming. But the new MoMA iPhone app should make visiting a more manageable experience.
I love pinhole photography. The fact that people will take a gamble on a piece of film for months—or even years—strikes me as almost romantic, like a time capsule. This longest-ever exposure shows 34months of New York life.
Nestled among the towers of midtown Manhattan is a new housing development made entirely of prefab houses (top) that look like rack-mounted computer servers (bottom). In fact, these houses are intended to be mounted and stacked in giant racks that can be built in days. Soon, all of New York City may look like a giant…