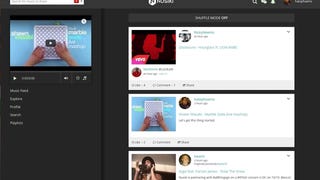 Web/Android/iOS: New music is easy to find, but if you want to hear what people think is good, you'll need to go somewhere they actually choose and post songs they want other people to listen to. Nusiki is a service designed just for that—for you to share the songs you love, and discover other great tracks too.
Last.fm's desktop radio will become paid-only come January. Fortunately web radio is still free—but so are its ads.
The folks behind popular file-sharing program Kazaa are launching a new music subscription service called Rdio. From the sounds of things, it'll be similar to existing subscription services, but with a social element:
The 'Comes With Music' service lets users download an unlimited number of copy-protected tracks for 12-18 months after buying selected Nokia phones. But though its live in the U.K, Germany and Mexico, the U.S arrival has been pushed into 2010.