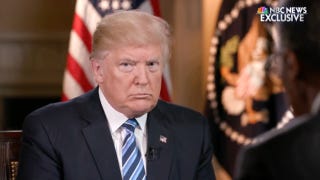 Last night, President Trump spoke with Lester Holt in an interview for NBC News. It's truly a jaw-dropping conversation for a number of reasons, but there's one important lie that everyone seems to have missed. Trump said that he didn't know Michael Flynn in 2015. This simply isn't true.

Remember the year 2007? I bet you do. You were so young and vibrant and full of life. You had that thing you were going to do but then never did. And then there was that place you wanted to go but never went. You probably dreamed of what the world might look like in ten years time—filled with technological wonders and…
Facebook has just launched a new service called Instant Articles, which allows media organizations to create interactive pieces which are hosted on Facebook's servers and embedded in your news feed.
NBC News just published some telling quotes from its much anticipated interview with Edward Snowden. Among other self-aggrandizing things, Snowden said he "was trained as a spy"and is "a technical expert." Snowden added, "I don't work with people." Update: video below.
Soon, in a spectacular display of viral marketing for the new HBO series Game of Thrones, the House of Windsor and the House of Middleton will be joined by the marriage of Prince William and Kate Middleton. If this is something you're interested in keeping up with, NBC News has put together a fittingly elegant (and…