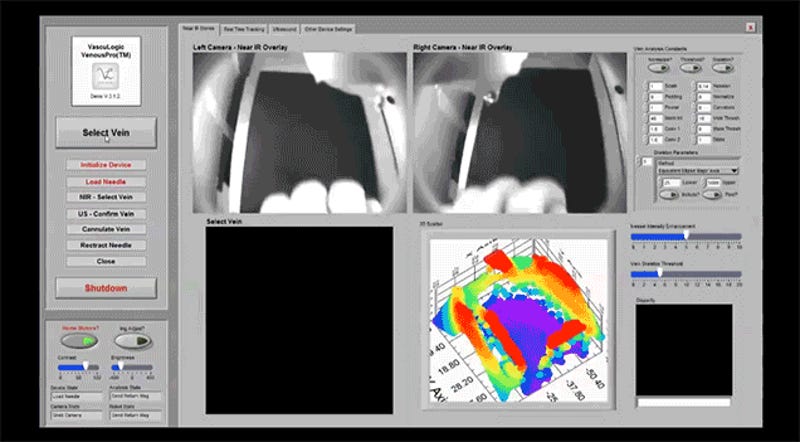 It promises to make having blood drawn or getting injections far more comfortable and stress-free, but outside of a few testers (who are probably being well-compensated) who among us is willing to give a robot like the VenousPro a taste for human blood—specifically your blood?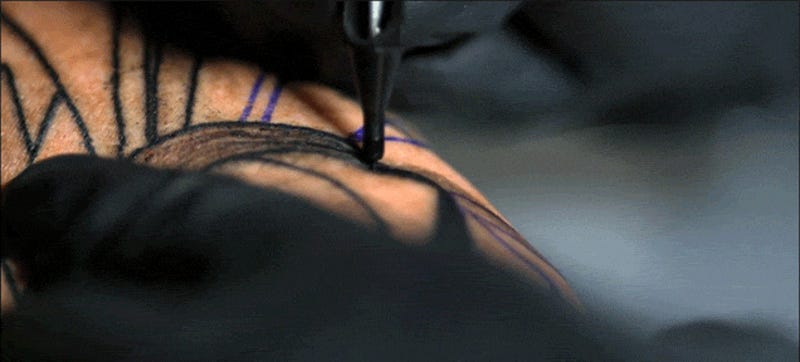 If you ever wondered what getting a tattoo feels like, just watch this super slow motion video showing up close shots of the tattoo needle relentlessly stabbing people's skin over and over again so that the ink sets underneath. It's hypnotic and rhythmic actually, if you're the type to enjoy seeing skin bounce up and…
Inserting an IV is as common a medical procedure as stitching up a wound, but finding a vein through trial and error means it can still be painful for a patient. And researchers at The Hebrew University of Jerusalem want to change that with a handheld robotic device that uses infrared and electrical sensors to…
Whether you don't like needles, or whether you really don't like needles, there's some good news on the horizon: a special "bioadhesive" coating that was just developed at Brown University is bringing us one step closer to saying goodbye to injections and hello to things like insulin pills.
It's counter-intuitive, but a new syringe design could eliminate the pain when getting a shot by using two separate needles that work in quick succession. A technique that could be hard to accept for those who hate being pricked.
Dutch designer Hån Pham has devised the Urban Needle Box to tackle the problem of used, and possibly infected, needles lying around in public areas. A kind of pocket-sized safety box for sharps, the Zippo-lighter-sized device should be cheap to make, and looks easy to use. The concept might have just one difficulty to…