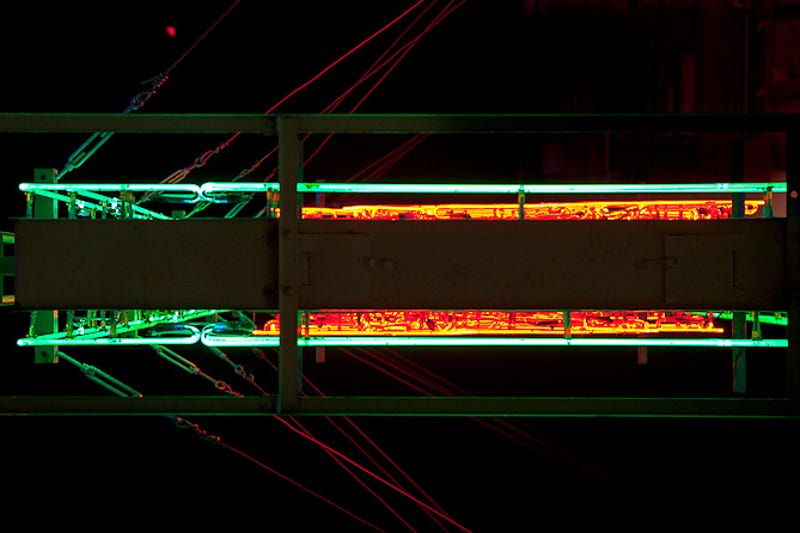 It's a wonderful sensation when you encounter something you've seen countless times before, only from a different vantage point. The electric glow of neon signs is familiar in all big cities around the world, but seeing them from the vantage point of photographer Rainer Torrado lends them an entirely new shape.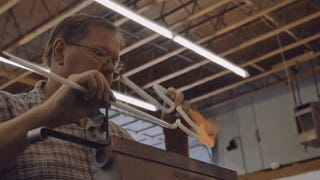 Neon is an essentially modern phenomenon—it was discovered in 1898, at the cusp of the modern age. But paradoxically, working with neon still requires an extraordinary handicraft. A new video shows us the process of blowing and molding a (badass) neon sign courtesy of Mike Heist, a Neon artist based in Portland.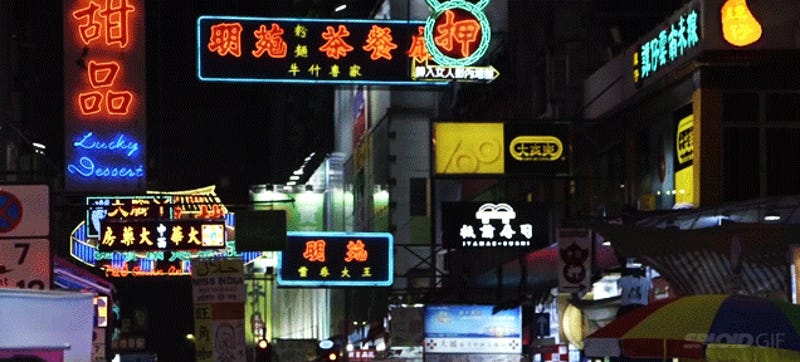 One of the coolest things about Hong Kong is walking around its streets packed with colorful neon sings. This short documentary shows how they make them, from the first sketches to the final piece, it's all done manually by these skillful artisans.
Hong Kong's neon sign trade is fading in the face of new technology, but there are still skilled workers who craft the glowing lights by hand. The process is, by their own admission, painstaking, solitary, thankless, and steadily losing popularity, but these guys are still going at it. Watching them make the magic…
That little USB socket gets put to some weird and whacky uses in the name of decorating your desk, and now here's yet another: USB neon signs. If you're a terminal cubicle customizer, you might be able to brighten things up a bit with these $20 gizmos, available in @, :-) and "bar" designs. Just put the smiley away…