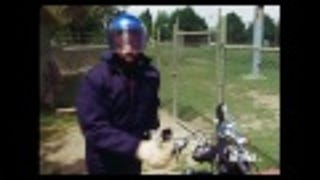 You're well within your rights to obsess over House of Cards, or Orange Is the New Black, or maybe even Lilyhammer if it's been a particularly rough month. But the best Netflix original isn't a TV series. It's a documentary. Specifically, it's The Battered Bastards of Baseball.
The trailer for Netflix's first original series, Lilyhammer, is out, and while we can't be totally sure, it looks like it may be a pretty good show! I mean, it's Stevie Van Zandt and guns and Scandinavia.
Remember Corey Feldman taking a gun to his head, for Joe Dante? Well that didn't kill him, but this behind the scenes look at his direct-to-Netflix movie Splatter is killing us. Tony Todd, what are you doing in this?
This demented video starring Corey Feldman, chanting magically, then blowing his brains out feels like a sad little cry for help. Instead it's much worse — it's a trailer-ette for a Netflix original movie, directed by Joe Dante.