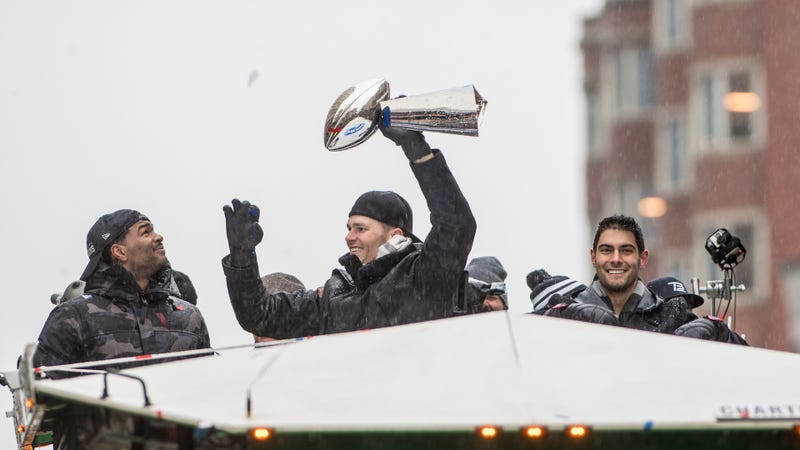 Earlier today, the NFL announced that authorities had recovered Tom Brady's missing Super Bowl LI jersey, as well as the quarterback's jersey from Super Bowl XLIX. As more evidence about the case has been released, the story has gotten even more bizarre.

Tonight is the Super Bowl, a sporting event enjoyed by many. As Google search traffic goes, it's also a fucking goldmine—which explains why a LinkedIn blogger wrote over 150 junk articles on how to stream it.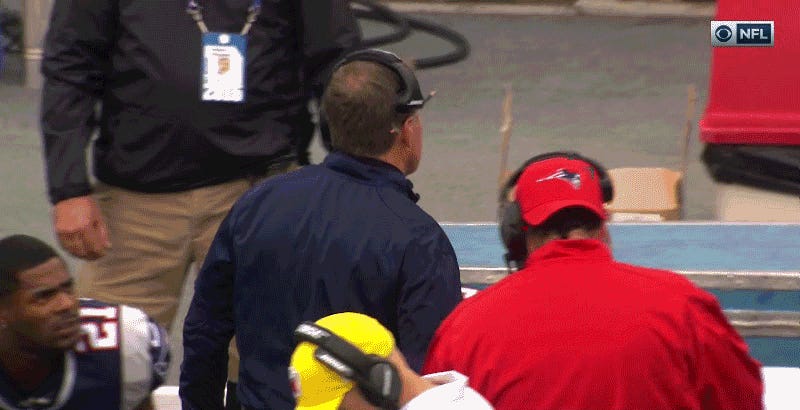 Patriots head coach Bill Belichick, who has never been one to embrace technology, has had it with Microsoft Surface tablets on NFL sidelines. He went on a surprisingly long-winded rant about the devices in today's presser, where he essentially said that the tablets suck ass and he's not using them anymore.
Microsoft has been on a season-long campaign to make sure you know the tablet computers on NFL sidelines are their Surface models, not iPads. Like most Microsoft products, the Surface tablets are crashing—at least those on the New England sideline. Money well-spent, Microsoft.
The biggest revelation from Roger Goodell's decision upholding Tom Brady's four-game suspension was that Brady's cell phone was destroyed shortly before meeting with Ted Wells and his investigators, even though he knew Wells wanted access to the contents of his text messages. Here is how Wells described his request to…
• A security researcher published code that is capable of bricking corrupting Windows boot sectors on most HP and Compaq laptops. That doesn't sound too good. [Slashdot]
• Microsoft continues to rename everything in sight, this time folding IPTV, HD DVD, and Media Center into one group called Connected TV. [News.com]
…