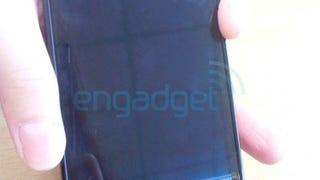 Best Buy slipped up and posted a teaser for a "Pure Google" "Nexus S" handset coming to T-Mobile this holiday season. Could that be Nexus S-as-in-Samsung, like the one we heard all about a few weeks ago?
The Nexus Two is real. It's made by Samsung, and a friend of ours got to play with it. It's not going rock your face like the Nexus One did. But it will record it with a front-facing camera.
Citing unnamed sources, Android and Me is reporting that the Nexus Two will be announced by Samsung at a November 8th (the first day of Windows Phone 7 sales) press conference. Google meets Galaxy S? Sounds like a potent combo.
A few weeks ago we heard rumors that the Motorola Shadow could earn the distinction of Nexus Two. Today Motorola confirmed that they are working with Google on a new phone to be sold directly to consumers.